Biketoberfest® October 15-18, 2020
Biketoberfest® is not one event, but a collection of activities that take place at venues and businesses in cities throughout Volusia County and beyond. While some of the things that traditionally take place during Biketoberfest® will not happen this year, our local hotels and businesses are open. Our parks and beaches are open for visitors to enjoy the area's beautiful October weather and scenic rides. Safety is paramount. We ask all our visitors who do decide to travel to please visit responsibly.
For those planning farther ahead, the 2021 Daytona Bike Week 80th Anniversary is March 5-14, and Biketoberfest® 2021 is October 14-17.
Is Biketoberfest® cancelled?
This event is hosted by the many businesses that welcome visitors – so it can't be canceled like a traditional ticketed event.  Bike enthusiasts can enjoy our beautiful October weather as our destination and our state are open for business.
Are local businesses open?
Yes, our hotels, restaurants, shops and other businesses are open, along with parks and beaches.
Are restaurants and bars open?
Yes. Restaurants and bars are open at 50% capacity indoors, and full capacity outdoors. Social distancing measures must be followed.
Will there be vendors?
Since each city decides whether to issue special vendor permits for activities such as outdoor live music, food and merchandise, the location and number of vendors may be different from past rallies depending on where the venue is located.
Will there be motorcycle racing and vendors at Daytona International Speedway (DIS)?
(Update as of 9/11/2020 from DIS) The Midway area, and Harley-Davidson Thunder Alley and all of its activities during 2020 Fall Cycle Scene in October, will not be in operation. The DAYTONA 200 that was rescheduled from March and was to be held during the Fall Cycle Scene on October 17, 2020 has been canceled. The 2021 DAYTONA 200 will be held March 13. Plans for the 2020 DAYTONA TT race and the Championship Cup Series road-racing program are expected to announce in the near future.
Where can I get more information?
Biketoberfest.org is the official source for information about Biketoberfest®. More information will be posted as it becomes available. We ask all our visitors to please visit responsibly.
What are the 2021 motorcycle rally dates?
Daytona Bike Week 80th Anniversary is March 5-14, 2021, and Biketoberfest® 2021 is October 14-17.
Biketoberfest® Business Resource Page
Details about the Official Biketoberfest® Welcome Center will be announced closer to the event. 
Biketoberfest® App
Download the Biketoberfest® App, which will be updated as information about 2020 motorcycle rally events becomes available. 
Official Biketoberfest® Sponsors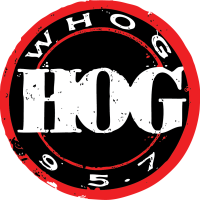 Share your #Biketoberfest moments with us!