Enjoy Daytona Beach at Home!
We hope that, wherever you are, you're healthy and safe. If you're stuck at home or indoors, we wanted to share a little sunshine and beach to brighten your day. And when it's safe to travel, we hope to see you in Daytona Beach.
For now, here are four beach-inspired activities to add some daily fun.
1. Play beach bingo
There are many iconic images associated with the World's Most Famous Beach. Print out these bingo cards and start playing! (We've even included a sheet of items to call out randomly.)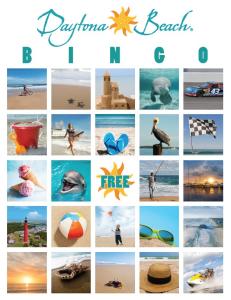 Some of the items on the cards:
Racecar
Lighthouse
Sea turtle
Sandcastle
Surfboard
And more! The beach is also a state of mind, after all.
Pro tip: In this time of making do with what we have, using small gifts we have stored away make great prizes. Also, current privileges such as choosing what's for lunch or giving homemade coupons to be redeemed when you can get out and about again.
2. Take time to color
Grab your colored pencils, crayons or markers! Coloring is a great activity that also provides a calming effect – especially when you're a bit stir-crazy.
Pro tip: Draw your own pictures of the things you miss most about Daytona Beach. Race cars at Daytona International Speedway, pelicans at the pier, salt-water taffy from the Boardwalk.  Then swap them with someone else in your house to color.
3. Virtual tour of the Museum of Arts and Sciences
Some attractions are closed but that doesn't mean you can't experience what they have to offer.  Connect and take a virtual tour of the museum on its social media channels:
Facebook - Zoom hangouts with scientists and fun #MuseumFromHome activities
Instagram - Tour virtually museum exhibits, celestial wonders and more
Twitter - Check out daily art lessons and #detaildetective activities
YouTube - Join experts to explore the night sky, pop art, painting and more
4. Take a virtual trip to Daytona Beach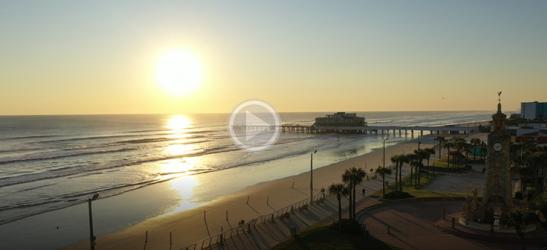 The Beach Web Cam is a great way to see, in real time, the beauty of the beach. Take a couple of deep breathes, sit back, and picture you're here. A perfect mid-day escape.
5. Bring Daytona Beach to your desktop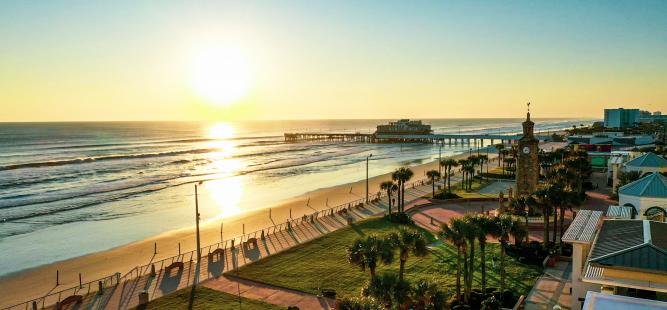 We even created a screensaver so you can enjoy this view all day long. To save this as your screensaver, download the images here. 
Download the screensaver image from the link above.
Open the image and choose "Save picture as..." or "Save images as...."