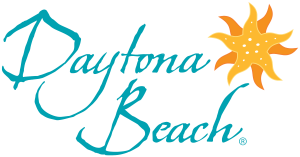 Your Vacation, Your Vibe – Daytona Beach Oceanfront Bandshell Concerts Deliver Free Fun
Full line-up of free concerts May 24 – September 28 PLUS bonus holiday concerts!
DAYTONA BEACH, Fla. – (May 15, 2019) – The list of entertainment and activity options in Daytona Beach runs as long as its 23 miles of beaches. From jumping on jet skis and exploring the waterways to uncovering the history that shaped the area, there's no limit to the possibilities for family fun in Daytona Beach. One of the best ways to cap off a fun day of splashing around at the beach or exploring the city's shopping scene is to groove to live music at the oceanfront Daytona Beach Bandshell every Friday and Saturday night. This year's line-up also includes holiday concert dates for Memorial Day weekend, July 4 and Labor Day.

The tribute acts' offerings span a wide range of generations, from a Simon & Garfunkel tribute band to covers of David Bowie and Garth Brooks — so guests of all ages are sure to have a blast at the Bandshell in 2019. And, to cap off a truly fun event, be sure to stick around for the fireworks show at the conclusion of each Saturday concert. Bring your beach chair, soak in the salty breeze right off the water, and enjoy any one of the bands on this year's line-up:
Friday, May 24: Caribbean Chillers, Jimmy Buffet tribute
Saturday, May 25: Classic Rock Revival with The Doobie Brothers and Santana tributes*
Sunday, May 26: Play it Again, tribute to Luke Bryan & Friends
Friday, May 31: Swingtown, Steve Miller and Peter Frampton tributes
Saturday, June 1: Foreigner and Bad Company tributes*
Friday, June 7, 2019: Completely Unchained, Van Halen tribute
Saturday, June 8: Rocket Man, Elton John tribute*
Friday, June 14: Carnival of Crue, Motley Crue and Ozzy Osborne tributes
Saturday, June 15: Livin' on a Prayer, Bon Jovi tribute*
Friday, June 21: Purple Masquerade, Prince tribute
Saturday, June 22: Let it Be, Beatles' tribute
Friday, June 28: Rebel Rebel, David Bowie tribute
Saturday, June 29: Smokin' and Renegade, Boston and Styx tributes*
Thursday, July 4: Alter Eagles, Eagles tribute*
Friday, July 5: Cowboy, Kid Rock tribute
Saturday, July 6: Nuthin' Fancy, Lynyrd Skynyrd tribute*
Friday, July 12: Uncle John's Band, Grateful Dead tribute
Saturday, July 13: Never Stop Believin', Journey tribute*
Friday, July 19: Vertigo and Original Sin, U2 and INXS tributes
Saturday, July 20: Boss Project, Bruce Springsteen tribute*
Friday, July 26: Ultimate Garth, Garth Brooks tribute
Saturday, July 27: Absolute Queen and Ultimate Def Leppard, Queen and Def Leppard tributes*
Friday, August 2: Night Train, Guns and Roses tribute
Saturday, August 3: Zendatta and Kiss America, Police and KISS tributes*
Friday, August 9: The Motowners, tribute to Motown
Saturday, August 10: REO Survivor and Chicago Rewired, REO Speedwagon and Chicago tributes*
Friday, August 16: The Dirty Doors, Doors tribute
Saturday, August 17: Boxers and Southern Cross, Simon and Garfunkel and Crosby, Stills, Nash and Young tributes*
Friday, August 23: Fire & Ice and Love Alive, Pat Benatar and Heart tributes
Saturday, August 24: Turnstiles, Billy Joel tribut: KC & The 70s Flashback Party, KC & The Sunshine Band tribute
Saturday, August 31: US Stones, Rolling Stones tribute*
Sunday, September 1: Back in Time, Huey Lewis and 80s show
Monday, September 2: 1 p.m. NY Rockabilly Rockets and 4:30 p.m. Paisley Craze, '60s Peace, Love and Rock and Roll tribute
Friday, September 6: Best of British Rock, Judas Priest tribute
Saturday, September 7: Highway to Hell, ACDC tribute*
Friday, September 13: Battery, Metallica tribute
Saturday, September 14: Fleetwood Max, Fleetwood Mac tribute*
Friday, September 20: Wildflowers, Tom Petty tribute
Saturday, September 21: In the Light of Led Zeppelin, Led Zeppelin tribute*
Friday, September 27: Jaded, Aerosmith tribute
Saturday, September 28: Wall of Echoes, Pink Floyd tribute
 *Bandshell Summer Concerts start at 7:15 p.m. Concerts marked with an asterisk indicate that a free Daytona Beach fireworks show will take place after the show at 9:45 p.m.
About the Daytona Beach Area
Experience endless adventures in the Daytona Beach area, a destination comprised of eight distinct communities offering visitors the perfect beach base camp to explore East Central Florida. Choose thrilling activities or embrace the tranquility of days spent on 23 miles of world-famous white-sand beaches. Recognized worldwide for a few annual events including Bike Week, Biketoberfest®, the Rolex 24 At DAYTONA and the DAYTONA 500, Daytona Beach's famed heritage also claims the headquarters of LPGA and NASCAR -- and is home to Daytona International Speedway, the 'World Center of Racing.' With more than 12,000 beds, the destination boasts accommodations for all lifestyles and budgets from 4-star resorts to hotels, B&Bs and everything in between. Ranked #1 in Travel Channel's "Top 10 Attractions in Florida, and named a TripAdvisor Best Weekend Getaway in Northeast Florida, TripAdvisor also named Daytona Beach to its "10 Most Affordable Beach Vacations on Florida's East Coast" and "25 Most Popular Summer Vacation Rental Spots in the US." Visitors can enjoy experiences beyond the beach by choosing from a surprising list of outdoor adventures, family-friendly attractions, arts and cultural venues and a eclectic culinary scene. With expansive beaches ideal for strolling, swimming and surfing, it is no surprise Daytona Beach was chosen as a Best Florida Attraction and Best Spring Family Beach Break Destination in the Top 10 Best Readers' Choice travel award contests sponsored by USA TODAY. To receive a complimentary Visitors Guide, find a place to stay, or book your next adventure, visit DaytonaBeach.com. Social Media: Facebook.com/DaytonaBeach, Twitter.com/DaytonaBeachFun, Instagram.com/DiscoverDaytonaBeach, YouTube.com/VisitDaytonaBeach and #LoveDaytonaBeach.